SOCIOLOGY COLLOQUIUM I: ISTANBUL: CONJUNCTIONS AND CONTRAVENTIONS
Research Center for Intercultural Dialogue Studies & Department of Sociology
The first social states, collective interventions Colloquium which is planned to be organized annually by Sociology Department at Okan University entitled "İstanbul: Conjunctions and Contraventions". The concepts such as poverty, art, gender, urban renewal and individual are being discussed in the framework of Istanbul. Istanbul which is in the spiral of many social relations and factor such as globolazation, localisation welcomes and both changes, transforms, reproduces and terminates these sociological conjunctions and contraventions. The colloquium invites us to rethink the changing and growing face of İstanbul.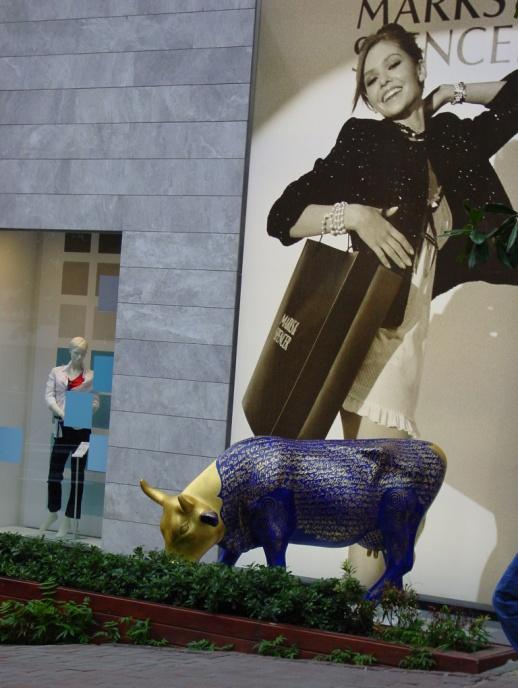 Photograph: Güliz Erginsoy
Venue: Okan University, Akfırat Campus, Tuzla, İstanbul
Osman Hamdi Bey Conference Hall, Faculty of Fine Arts
PROGRAM
Opening Speech
(10.00–10.15)
Prof. Dr. Güliz Erginsoy
Chair, Department of Sociology
Chair, Research Center for Intercultural Dialogue Studies
Okan University
Session 1: Conjunctions and Contraventions of Poverty in İstanbul
(10.15-11.15)

'Devoit and Poor Childhood of İstanbul"
Prof. Dr. Esin Küntay
Mimar Sinan Fine Arts University, Department of Sociology

'Barrack Conjunctions and Contraventions of İstanbul: Underground Barrack Street
Assist.Prof. Dr. Elif Yılmaz
Mimar Sinan Fine Arts University, Department of Sociology
Coffee Break
(11:15 - 11:40)
Session 2: Conjunctions and Contraventions of Arts in İstanbul
(11.40-12.30)
'Orhan Pamuk Conjunctions and Contraventions of İstanbul'
Assist. Prof. Dr. Esra Almas
Doğuş University, Unit of Humanities and Social Sciences
Lunch
(12:30- 13:30)
Session 3: Conjunctions and Contraventions of Gender in Istanbul
(13.40- 14.30)
'İstanbul and Conjunctions and Contraventions of Body'
Prof. Dr. Emre Işık
Mimar Sinan University, Department of Sociology

'Trans Woman Conjunctions and Contraventions İn İstanbul and Violations of Rights '
Begüm Baki (MA)
Sociologist
Session 4: Conjunctions and Contraventions of Urban Renewal in İstanbul
(14.40- 15.30)
'Violations of Space and Human in İstanbul'
Prof. Dr. Ayşe Öncü
Emeritus Professor, Sabancı University

'From Edirne to İstanbul, Conjunctions and Contraventions of Milos Tragedy'
Assist. Prof. Ayşe Seda Müftügil
Okan University, Department of Sociology
Session 5: Conjunctions and Contraventions of Humanity in İstanbul
(15.40-16.30)
'Human Conjunctions and Contraventions in İstanbul'
Prof. Dr. Faruk Birtek
Boğaziçi University, Department of Sociology
'Fatherhood Conjunctions and Contraventions in İstanbul'
Dr. Sezai Ozan Zeybek, Okan University, Department of Sociology
General Discussion - Tea
(16.30- 17.30)